Tripolab is the one-stop information center for all of you who love to travel. We assist you with everything related to travel. So, just focus on your wanderlust, and let us take care of the rest.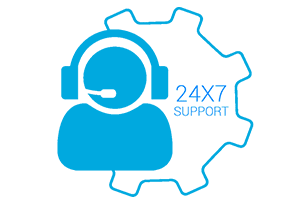 A Brief on Us
Traveling can be a hassle, and a relaxing trip can quickly become another source of stress. That's why we at Tripolab provide services & information to enhance your travel.
You already have much to worry about while planning your trips, where to go & what to do. And make sure it all comes under your budget. Therefore, here we are to make that task easier for you.
Wondering how we do it?
What do We do for You?
Tripolab prides itself on making you an informed traveler; we assist with things like:
Reservation – Our experts will guide you step-by-step as you book your reservations with an airline. Whether online or on the phone, we'll be by your side every step of the way. In case you have any queries or confusion, our team will be there at your beck & call.
Flight Changes – Someone once said, "Life is what happens to us while we're making plans." That is to say, plans change all the time. However, what's one to do in such scenarios? Do you cancel your plans?
Of course not, you just adapt, and that's why we're here. Although airlines try their best but let's be honest, none of us can understand half of the sentences on their websites. Therefore, our experts will be straightforward in explaining to you all the policies.
In addition to guiding you on how to make changes to your itinerary, we'll make you aware of all the charges & fees.
Need to Cancel Your Flight? – Nobody loves to cancel their flight, yet, we've all been there at one point. In addition to the pain of a failed plan, now you have to deal with all the charges, refunds, travel funds, etc.
Airlines don't understand that too many choices are not a good thing. Our assistance team will inform you about the policies & charges you have to pay on your fare. Also, we'll guide you through the ticket cancelation process.
Latest Travel Information – The world is dynamic, especially since the arrival of COVID; travel guidelines are constantly changing. Depending on the pandemic condition, every country has its travel requirements.
However, you don't need to worry about that; our teams constantly look for up-to-date information. Thus, providing you with the latest travel updates regarding your destination.
Airline Reviews – According to stats, 59 airlines operate within the United States of America. Like we said, too many choices are not a good thing. So how would you know which airline best serves your purpose?
That is what we're going to do; we keep you informed about passengers' experiences on a variety of airlines. Ranging from the ultra-low-cost to the luxury flag carriers, we know it all.
Our Vision
We strive to create an informed clientele & promote travel amongst Americans, both young & old.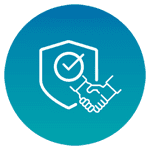 What's Our Mission?
We at Tripolab work to provide the latest information regarding travel in a clear & concise manner. In addition to that, our assistance services are bound to take the load of traveling off your head.
We aim to provide a trustworthy service to our clientele with the help of:
Authentic Information – In short, our team of experts is constantly researching to bring you genuine & latest information. So that you can make informed decisions regarding your travel.
24/7 Support – That is to say; our experts are at your beck and call, 24×7. So, all you need to do is call us, and we'll help you in any way we can.
Value We Hold
We at Tripolab hope to create a trustworthy bond with our clientele.